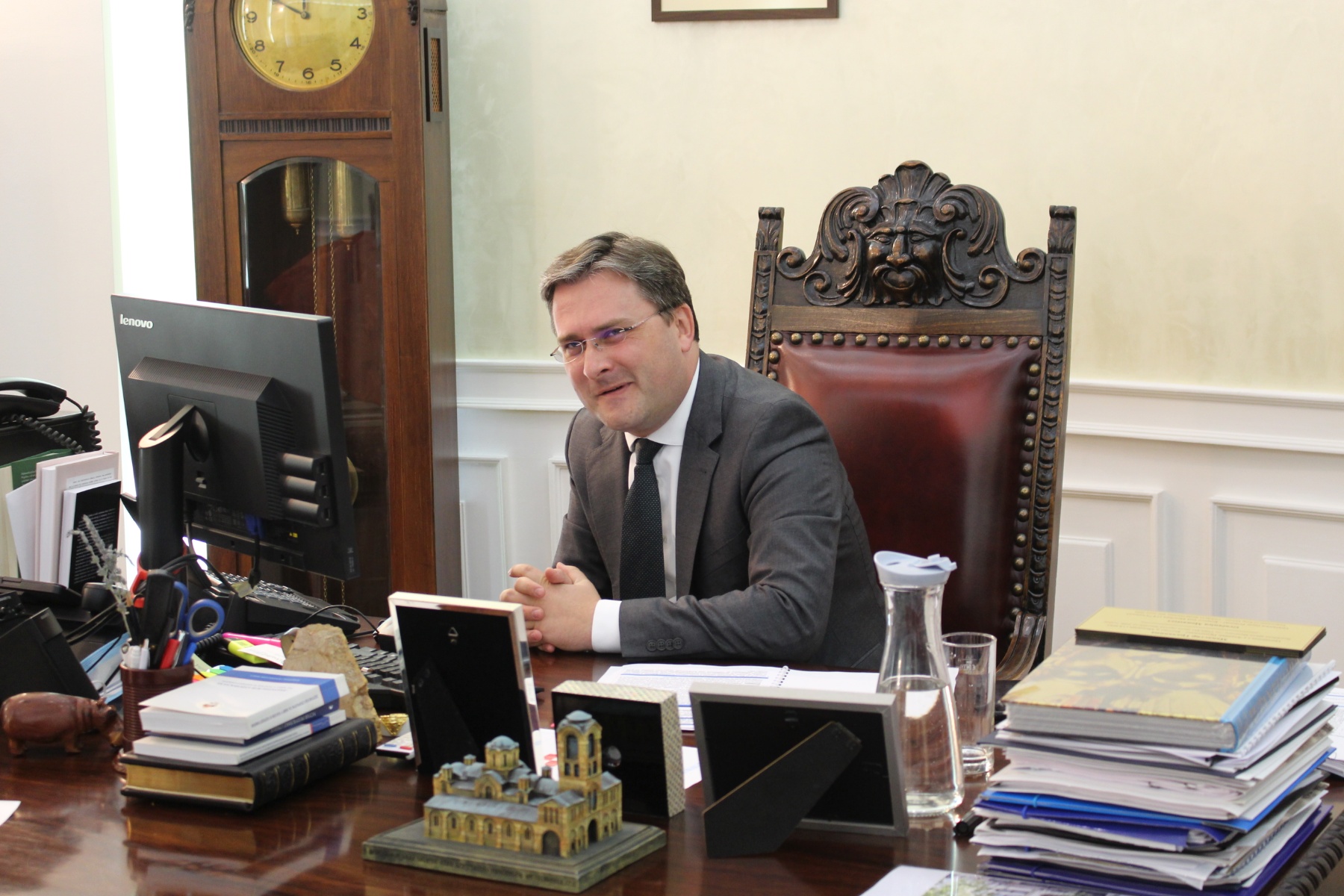 27 August 2021
The Minister of Foreign Affairs of the Republic of Serbia, Nikola Selaković, talked on the phone today with the Minister of Foreign Affairs of the Socialist Republic of Vietnam, Bui Thanh Son.
The ministers referred to the long history of bilateral relations between our countries and the traditional friendship between Serbia and Vietnam.
Minister Selaković expressed his belief that the intensification of the political dialogue between Serbia and Vietnam, through the realization of visits at a high and highest level, will give additional impetus to the further development of overall bilateral cooperation, emphasizing the need to strengthen economic relations.
The two ministers agreed to hold political consultations in the next two months and pointed out the need to intensify relations between Serbia and Vietnam in all fields, especially political and economic ones, which abound in untapped potentials.
Selaković also said that Serbia was considering reopening the Embassy in Vietnam in the coming period, which was closed in 2001 for economic reasons.
The head of Serbian diplomacy thanked his Vietnamese counterpart for the principled and active support of Vietnam to the territorial integrity and sovereignty of Serbia in all international forums.
Agreeing that friends are best recognized in moments of difficult challenges, the ministers discussed the possibility of Serbia donating certain amounts of Covid-19 vaccines in order to alleviate the difficult epidemiological situation in Vietnam.
Minister Selaković used this opportunity to invite his Vietnamese colleague to participate in the celebration of the 60th anniversary of the first conference of the Non-Aligned Movement, on 11 and 12 October in Belgrade.