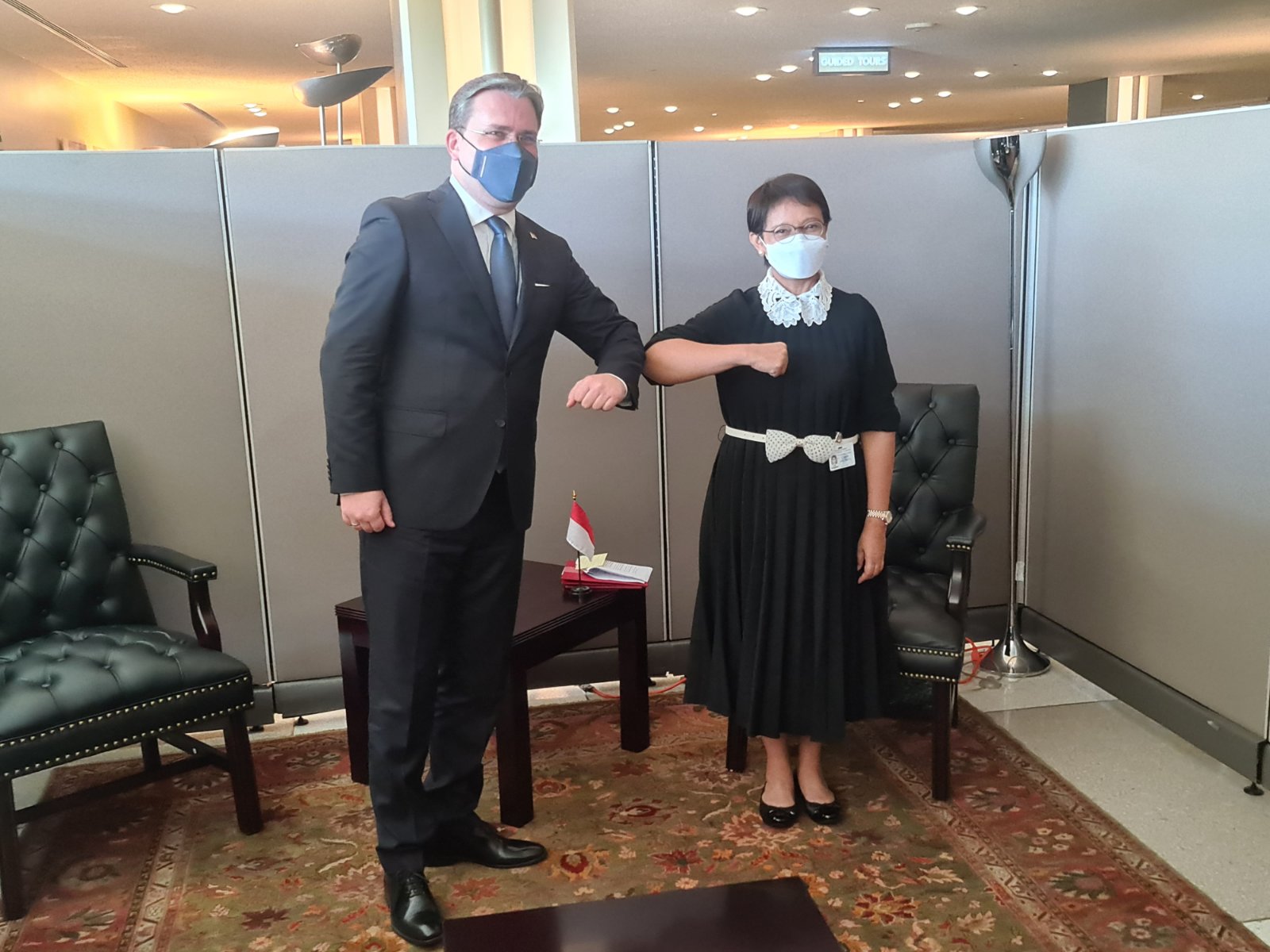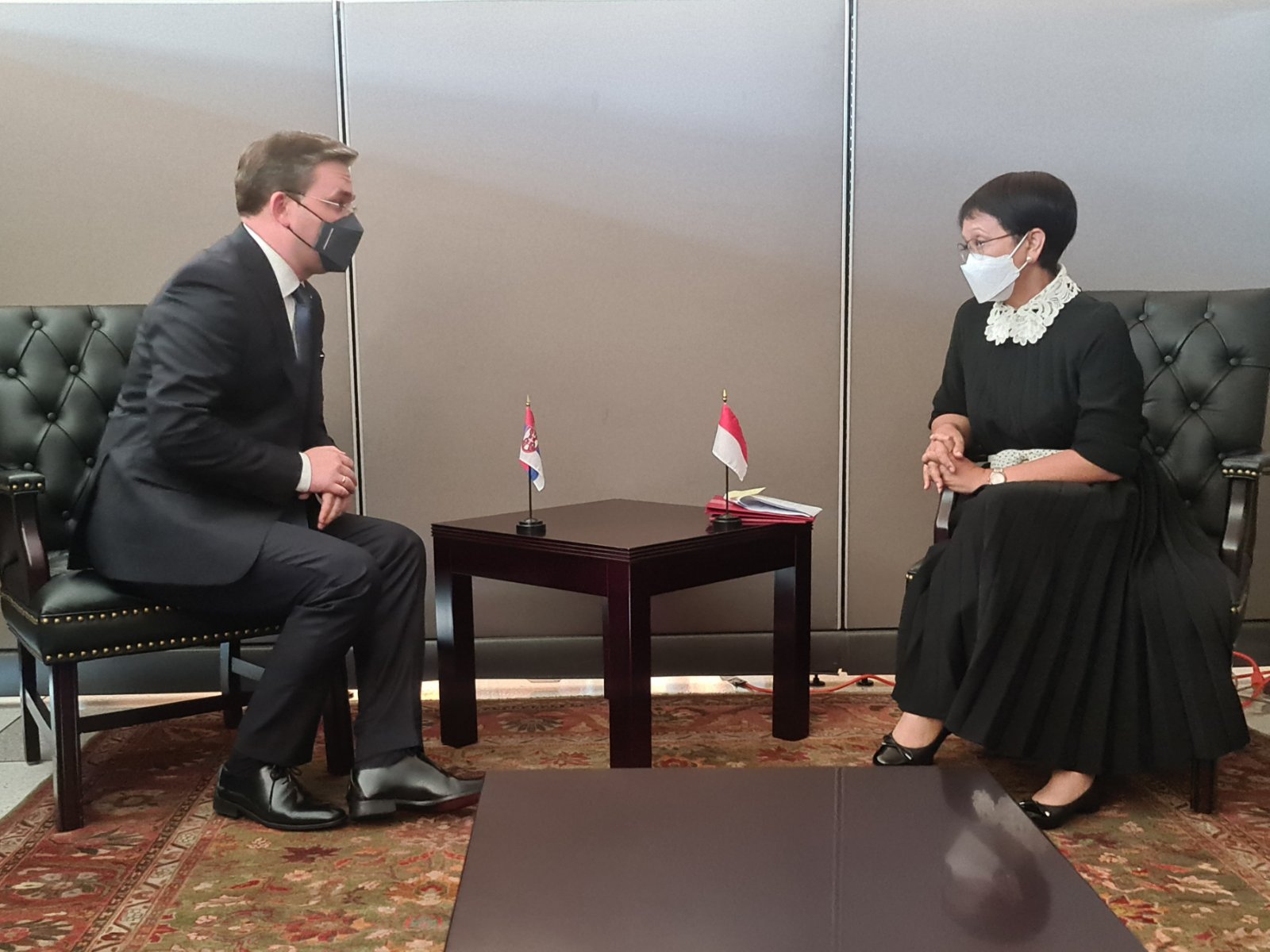 24 September 2021

The Minister of Foreign Affairs of Serbia, Nikola Selaković, has discussed in New York today with the Minister of Foreign Affairs of Indonesia Retno Marsudi.

Selaković stated that the relations of the two countries are traditionally friendly and without open issues, reminding that they date back from the period of the establishment of the Non-Allied Movement and close cooperation of presidents Tito and Sukarno.

With regards to this, the Serbian Foreign Minister especially put the emphasis on the fact that the participation of Minister Marsudi and Indonesian delegation, as one of the founders of the Non-Allied Movement at the memorial event in Belgrade on the occasion of the 60th anniversary of the first conference of NAM was of great importance.

According to the Minister, Serbia is committed to further improvement of the political dialog with Indonesia and great contribution to that would be visits at the top and high level and the improvement of economic cooperation.

Selaković said that he hoped that Minister Retno Mersudi would pay official bilateral visit to Serbia and that he would have the opportunity to visit Indonesia.

The Minister mentioned that there were the possibilities of the expansion of the economic cooperation in many fields, such as agriculture, IT, infrastructure, energetics, tourism and chemical industry.

The Serbian Foreign Minister highlighted that the support of Indonesia to our stances with regards to the topic of K&M was of special importance as well as the assistance it provided us in international organizations. He introduced Minister Marsudi to the current situation in our southern province and latest activities of Priština as well as Priština's constant refusal to apply provisions of the Brussels Agreement.

On this occasion, ministers discussed also the organization of bilateral political consultations at the level of assistant ministers, fifth ones, which should be held in Belgrade.

Minister Selaković informed the Indonesian Minister on our activities in the fight against coronavirus, construction of hospitals, production of vaccine in Serbia and donations of vaccine to friendly countries which need assistance in this respect.